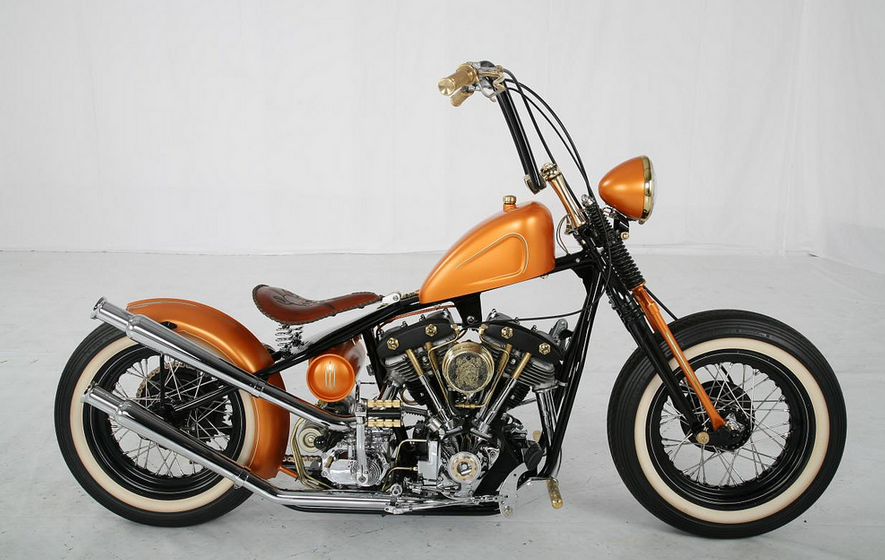 Eccovi un bel bobber da competizione che ha partecipato l'anno scorso al World Custom Bike Building.
Jack Deagazio ha realizzato questo lavoro su base Shovel del 74 un bobber con un motore HD 80 c.i.
Veramente molto curato nei dettagli, il motore è fantastico, la verniciatura ottone satinato è fantastica, così come i riser in ottone di misura notevole e manubrio Ape alto, gomme vintage con bande bianche… Un ottimo lavoro direi, è interessante e utile riguardare lavori di qualche anno fa come quello che abbiamo qui e paragonarli con gli attuali per poter capire come si evolve il mondo custom e le tendenze nel tempo… Nonostante siano comunque lavori old school, di anno in anno ci sono tendenze e "mode" che cambiano nel tempo e che condizionano i lavori dei vari customizer.
English version: Here's a nice bobber competition that participated last year at the World Custom Bike Building. Jack Deagazio made this work on the basis of Shovel 74 a bobber with an engine HD 80 c.i. Really much attention to detail, the engine is fantastic, painting brass satin is fantastic, as the riser brass considerably and handlebar Ape high, vintage tires with white stripes … A great job I would say, it is interesting and useful cover work a few years ago as what we have here and compare them with current in order to understand how it evolves the world of custom and trends over time… Although they still work old school, every year there are trends and "mode" that change over time and that affect the work of the various customizer.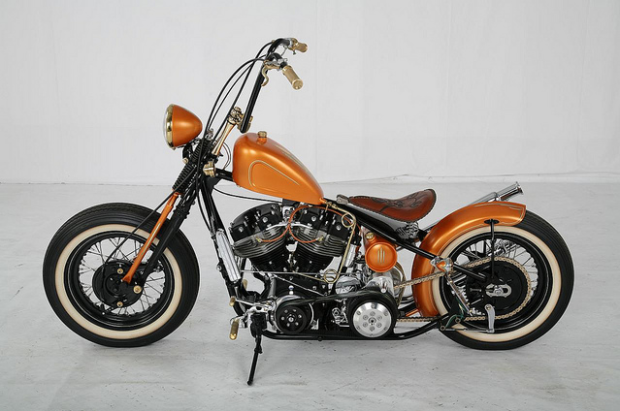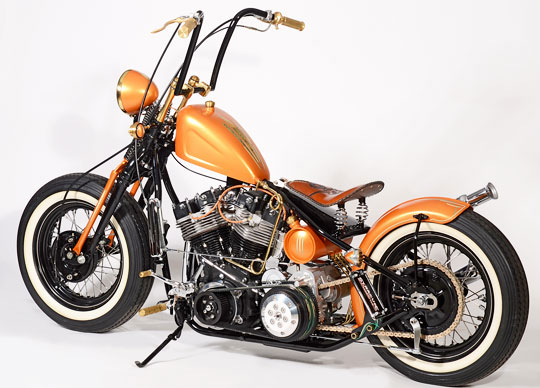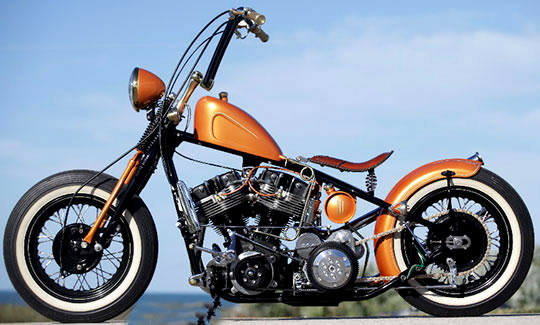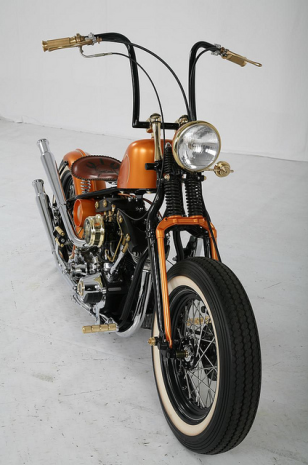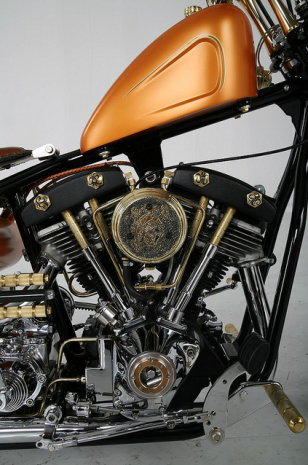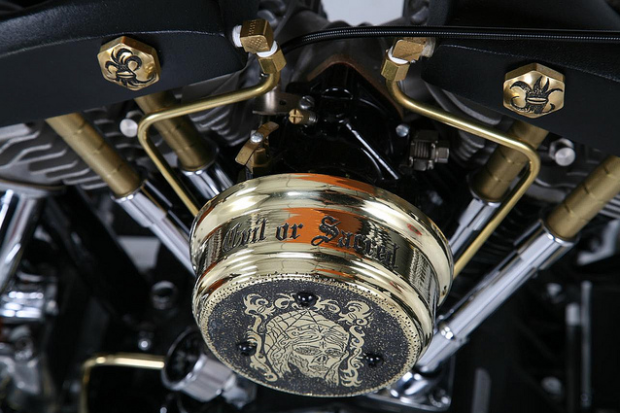 Bobber Chopper Harley Davidson Mondo Kustom Moto Prima pagina Special bobber shovelhead, chopper bobber, Jack Deagazio, World Custom Bike Building