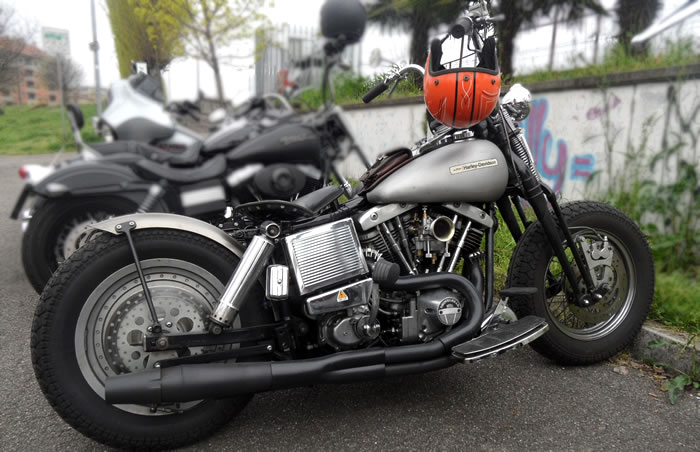 Bellissimo questo Bobber chopper su base FLH ShovelHead, completamente modificata rispetto il modello originale.
Il motore resta quello della FLH uno ShovelHead che sembra un diamante incastonato in un gioiello, ed è sempre un mito, forcelle sostituite da una splendida Springer che sorregge un ape Hanger medio. Sella vintage bobber, e parafango posteriore minimal fatto su misura, così come tutta la parte posteriore modificata e assolutamente alleggerita anche esteticamente.
Bello anche lo scarico 2 in 1 Thunderheader dal sound giusto e colorazione black che si adatta bene al lavoro fatto. Una moto bellissima per gli appassionati old style.
English version: Beautiful this Bobber chopper on FLH ShovelHead base, completely modified compared to the original model. The engine remains that of the FLH a ShovelHead that looks like a diamond embedded in a jewel, and is always a myth, forks replaced by a beautiful Springer holding a medium Hanger bee. The vintage bobber seat, and tailor made minimal tailgate, as well as all the rear modified and absolutely lightened even aesthetically. Nice also 2 in 1 Thunderheader discharge from the right sound and black coloring that fits well to the job done. A beautiful bike for old-fashioned enthusiasts.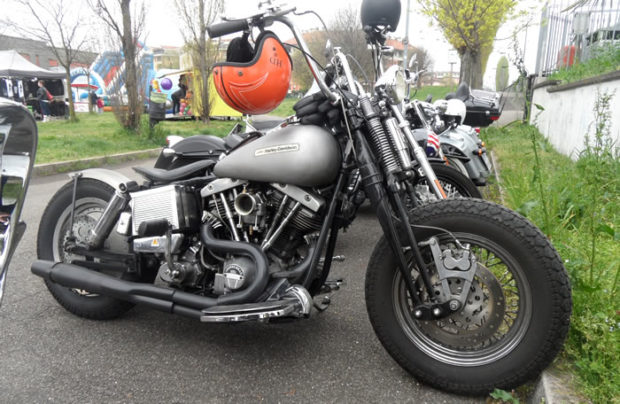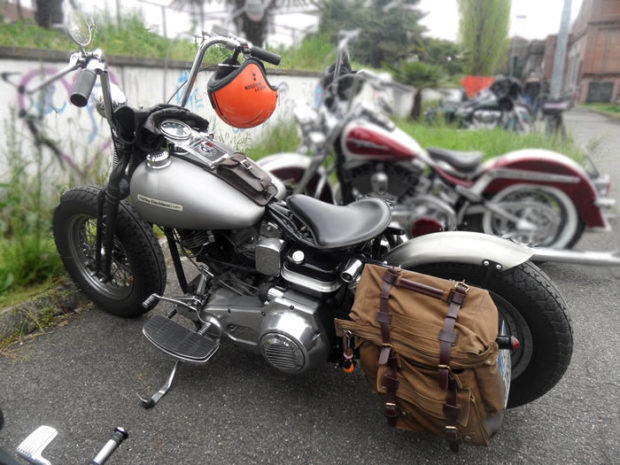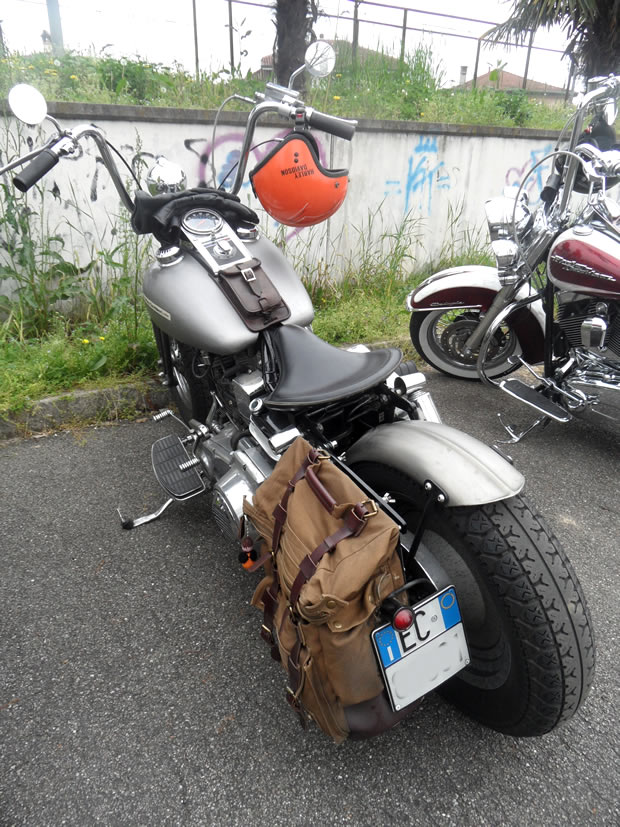 Blog Bobber Chopper Harley Davidson Kustom Kulture Mondo Kustom Moto Prima pagina Bobber, chopper, FLH ShovelHead