I ragazzi di Independent Chopper ne hanno sfornata un'altra, questa volta su base Sportster modificandola in stile Scrambler.
Se ne vedono sempre di più ormai, gli Scrambler e Tracker sono un must e ogni custimzer deve averne almeno uno tra le sue creazioni. Lo stile di questa special è molto Deutsche style, a cominciare dal colore questo grigio vintage anni 60/70, un po spento forse per una Scrambler, le modifiche strutturali non sono molte a perte il posteriore tagliato con parafango a unghia, ammortizzatori posteriori nuovi, mentre le forcelle sono rimaste originali, poco adatte per l'off road, belli i copri carter vintage sempre più usati, e il serbatoio peanut ha lasciato il posto a questo nuovo tank.
Senza una spessa eccessiva è stato modificato dandogli una linea diversa dalla massa con originalità…
English version: The boys of Independent Chopper have baked another, this time on a Sportster modifying style Scrambler. One sees more and more now, the Scrambler and Tracker are a must and every custimzer must have at least one of his creations. The style of this special is very Deutsche style, starting with the color this vintage gray 60/70 years, maybe a little off for a Scrambler, the structural changes are not many perte to the rear fender cut with a nail, new rear shocks, while the forks were original, not very suitable for off-road, the beautiful cover carter vintage increasingly used, and the peanut tank has given way to the new tank. Without a thick too it was changed by giving a different line from the crowd with originality.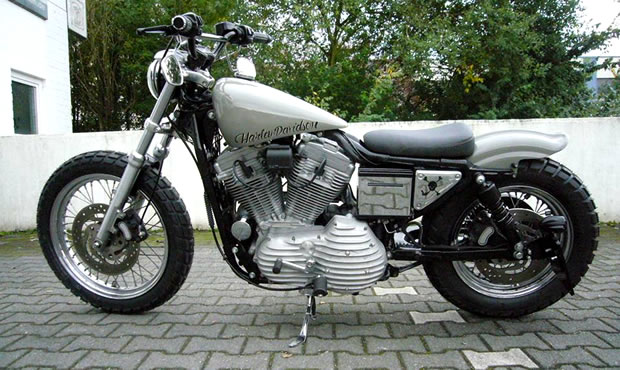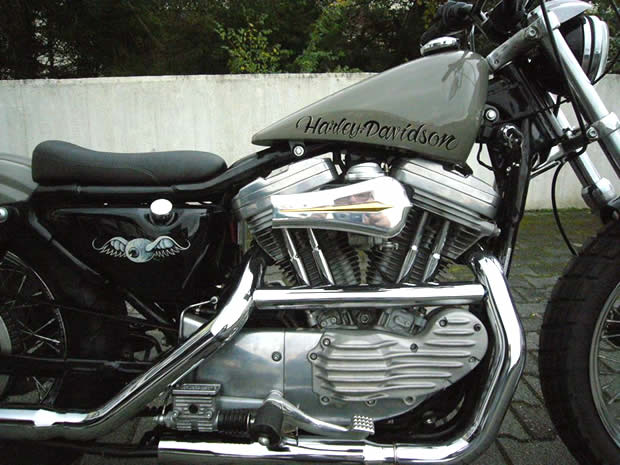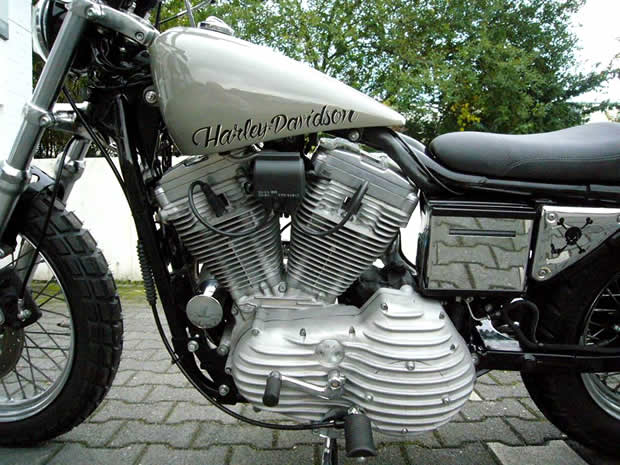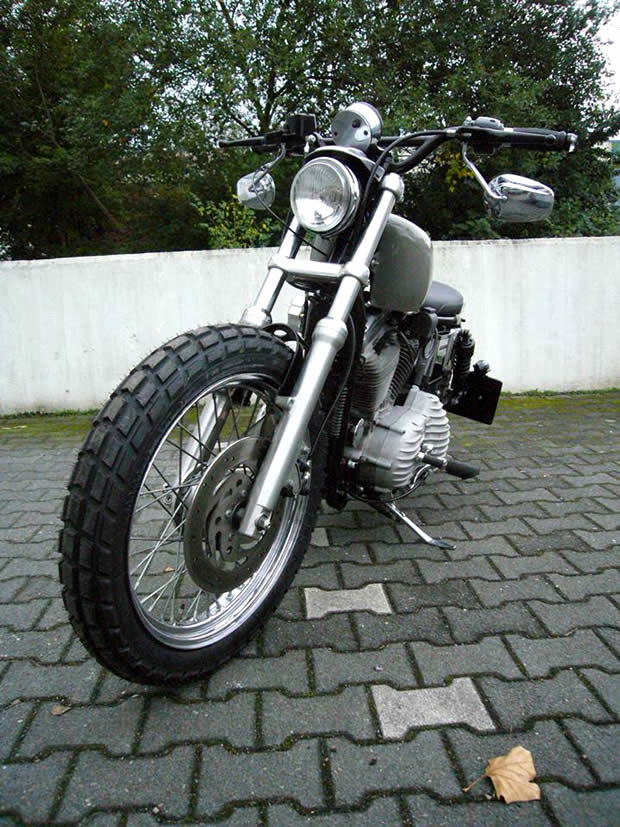 Blog Bobber Foto Harley Davidson Mondo Kustom Moto Scrambler independent chopper, Sportster Scrambler